If you're an avid League of Legends player looking to start fresh or do "unranked to" challenge, buying a fresh LoL account can be an excellent option. However, with numerous platforms and websites claiming to offer such accounts, it can be challenging to determine the most reliable and trustworthy source. In this article, we will guide you to the best place to buy a fresh LoL account: gameboost.com.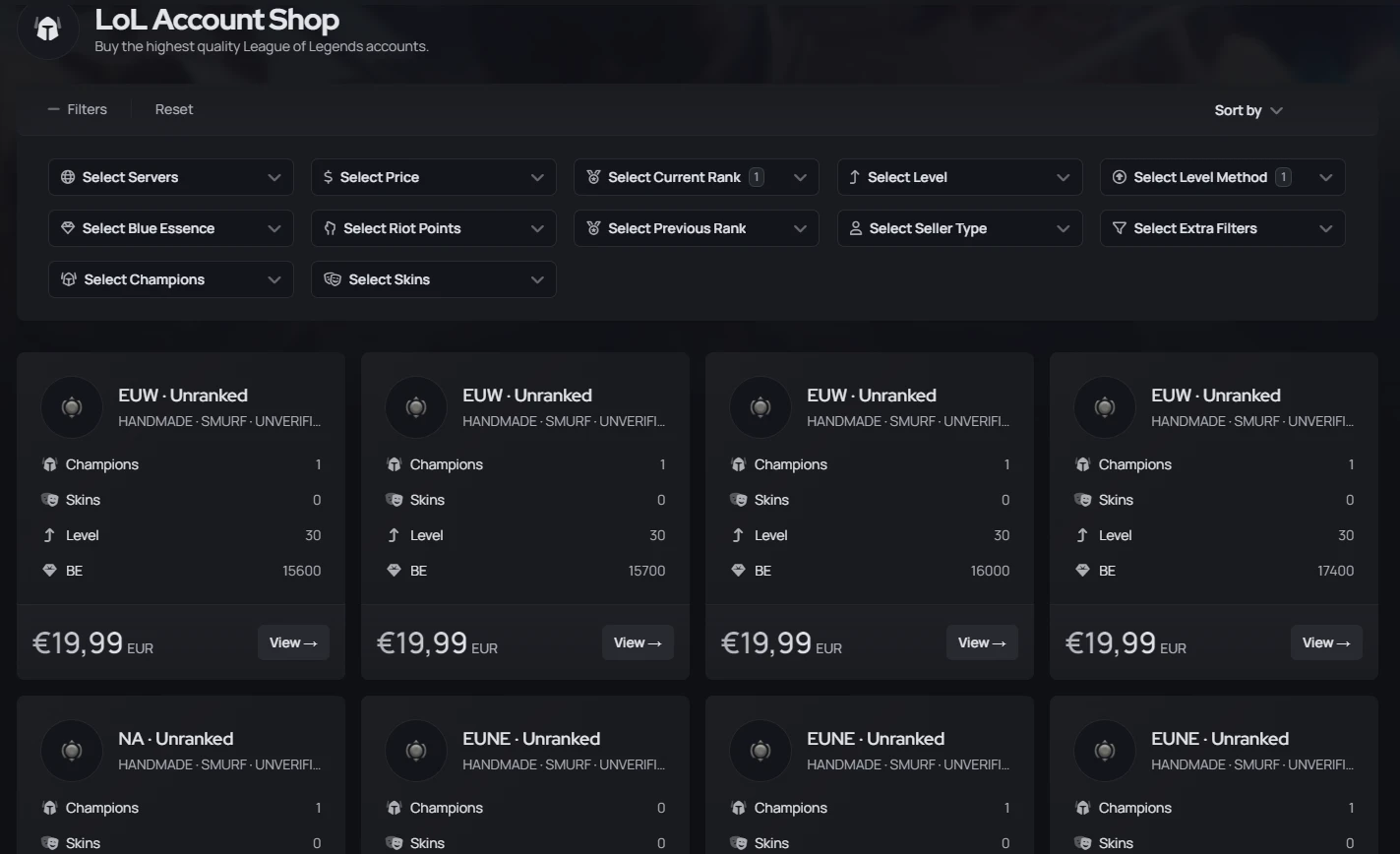 Why Choose gameboost.com?
When it comes to purchasing a fresh LoL account, gameboost.com stands out as an exceptional choice for several reasons:
Quality and Authenticity: gameboost.com prides itself on providing top-quality and authentic LoL accounts. Each account is hand-leveled, ensuring that you receive a genuinely fresh account with no risks of bans or any fraudulent activity.
Trustworthy Reputation: gameboost.com has established itself as a trusted platform for purchasing fresh LoL accounts. We have received numerous positive reviews on Trustpilot, reaching an outstanding 5.0 rating. This further highlights our commitment to customer satisfaction and reliability.

Wide Selection: gameboost.com offers a vast catalog of fresh LoL accounts, covering various levels, champions, and skins. This allows you to find the perfect account that aligns with your preferences and gaming style.
Easy and Secure Process: Buying a fresh LoL account on gameboost.com is a seamless and secure process. Simply browse through our selection, choose the account that suits you best, make a payment, and start enjoying your new account immediately. The website supports secure payment methods like PayPal, PaysafeCard, and Apple Pay, ensuring your transactions are safe.
Instant 24/7 Human Support: gameboost.com takes pride in providing exceptional customer service. If you encounter any issues or have any questions while purchasing or using your fresh LoL account, our friendly and knowledgeable support team is available round-the-clock to assist you.
Privacy and Anonymity: gameboost.com values your privacy. With our secure and instant payment options, rest assured that your personal information will be kept confidential. We don't ask for unnecessary details, ensuring complete anonymity.
Conclusion:
When searching for the best place to buy a fresh LoL account, gameboost.com is the ultimate destination. With our commitment to quality, wide selection, easy and secure process, excellent customer support, and respect for privacy, gameboost.com ensures a seamless experience for LoL players looking to start fresh. Visit our website today and embark on an exciting journey with your new LoL account!