If you're an avid League of Legends player looking to enhance your gaming experience by boosting your Elo, you may be wondering about the various payment options available for these services. At GameBoost, we understand the importance of providing our customers with flexibility and convenience when it comes to payments. That's why we offer a wide range of payment options to cater to different preferences and needs. Let's explore the different Elo boost payment options you can choose from: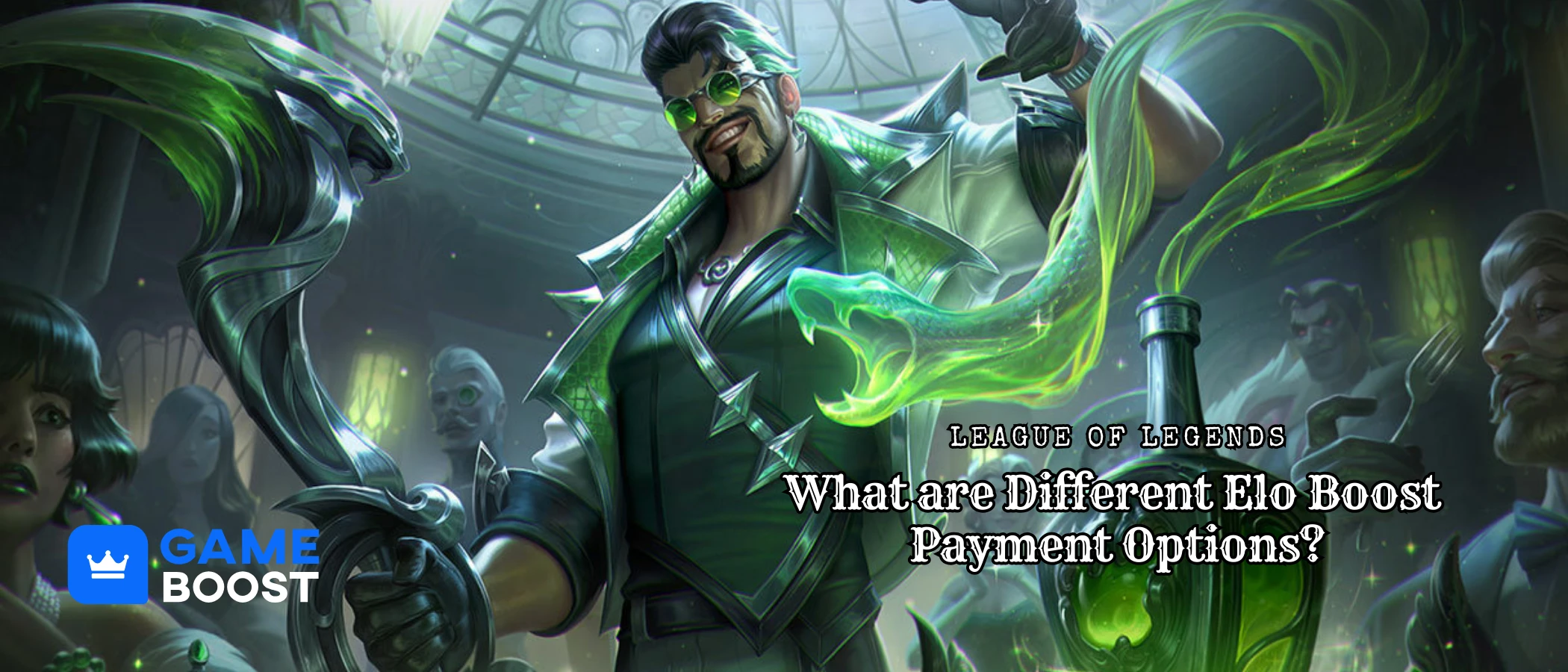 1. Debit/Credit Card:
We accept payments through major debit and credit cards, making it easy for players to pay for their Elo boost using their preferred card. This payment method is widely accepted and offers a secure and quick way to complete your transaction.
2. Paypal:
Paypal is a popular online payment platform that allows customers to make secure payments using their linked bank accounts or credit cards. With its user-friendly interface and widespread acceptance, Paypal offers a hassle-free payment option for those looking to boost their Elo.
3. Apple Pay:
If you're an Apple device user, you can conveniently make payments using Apple Pay. This contactless payment method ensures a smooth and secure transaction, allowing you to boost your Elo without any fuss.
4. Google Pay:
Similar to Apple Pay, Google Pay offers a seamless payment experience for Android users. With a few taps on your device, you can make a payment and embark on your journey to higher Elo rankings.
5. Paysafe Card:
Paysafe Card is a prepaid payment method that allows users to make online payments without sharing their personal banking information. This option provides an extra layer of security and anonymity for those who value their privacy.
6. Direct Bank Transfer:
For customers who prefer traditional banking methods, we offer direct bank transfers as a payment option. This allows you to transfer funds directly from your bank account to ours, ensuring a secure and reliable payment process.
7. Skrill:
Skrill is an e-wallet service that enables users to make online payments quickly and securely. With Skrill, you can easily transfer funds from your bank account or debit/credit card to pay for your Elo boost.
8. Debit/Credit Cards (Stripe):
Stripe is a payment gateway that securely processes debit and credit card payments. With Stripe integration, we ensure a smooth and secure payment experience for customers who prefer to pay using their cards.

At GameBoost, we strive to provide our customers with a seamless and secure payment experience. Our wide range of Elo boost payment options allows players to choose the method that suits them best. Whether you prefer using your debit or credit card, popular online payment platforms like Paypal and Apple Pay, or anonymous payment methods such as Paysafe Card, we have you covered. Make your payment and get ready to level up your League of Legends gameplay with our professional Elo boosting services.
Related article: How to choose the best LoL Boosting Platform