League of Legends is a highly competitive and skill-based game that requires both mechanical prowess and strategic thinking. If you aspire to reach the top and get Master in League of Legends, you need to develop certain skills and adopt effective strategies. In this article, we will discuss key tips and techniques that can help you elevate your gameplay and climb the ranks.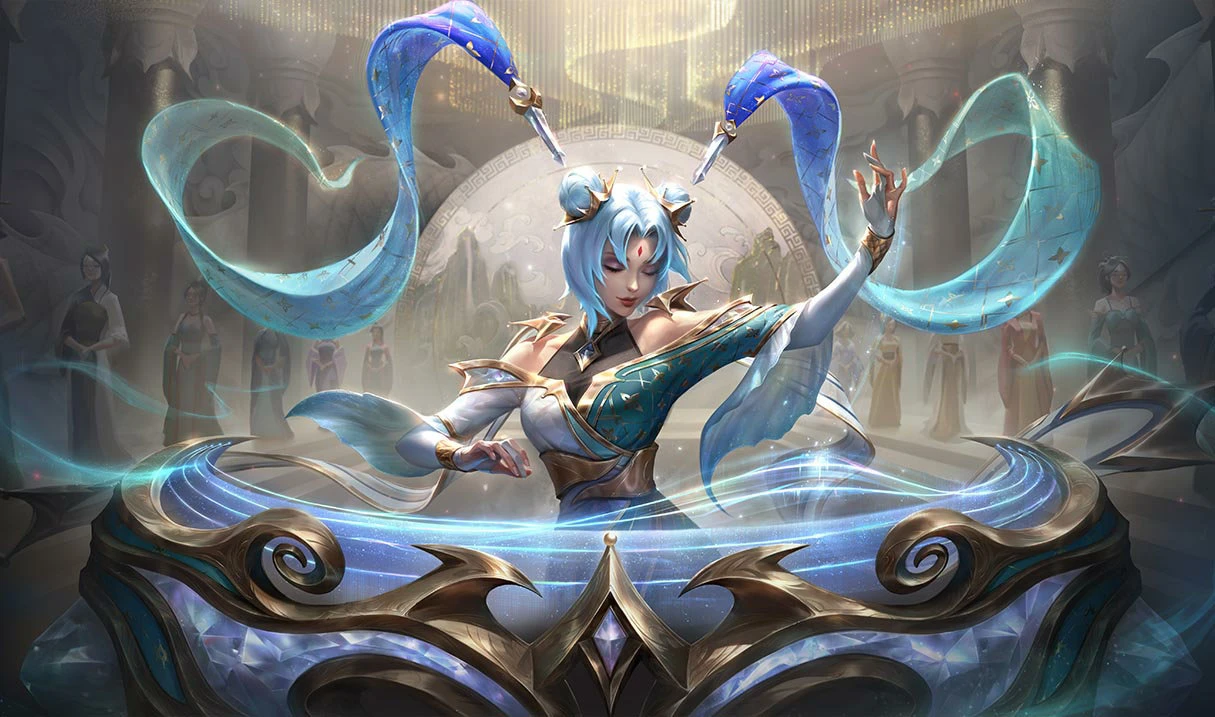 Master Your Chosen Champion
To excel in League of Legends, it's crucial to have a deep understanding and mastery of your chosen champion. Spend time learning their abilities, strengths, and weaknesses. Practice their mechanics and combos until you can perform them flawlessly. This level of mastery will give you an edge over opponents and make your gameplay more impactful.
Study the Meta
The meta, refers to the strategies, champions, and playstyles that are currently popular in the game. Stay updated with the latest meta by studying professional matches, analyzing patch notes, and following reputable League of Legends communities. Understanding the meta allows you to make informed decisions about champion picks, item builds, and gameplay strategies.
Communication and Teamwork
League of Legends is a team-based game, and effective communication and teamwork are vital to success. Improve your communication skills by providing clear and concise information to your teammates. Use the in-game ping system to convey important messages quickly and efficiently. Remember, working together as a team and coordinating your efforts will lead to greater chances of victory.
Map Awareness and Objectives
Maintaining good map awareness is essential for making informed decisions and influencing the outcome of the game. Keep an eye on the minimap to track enemy movements and any potential threats. Prioritize objectives like towers, dragons, and barons, as these can greatly impact the game's outcome. Coordinate with your team to secure these objectives and gain an advantage over the opponents.
 Analyze and Learn from Mistakes
Even the most skilled players make mistakes. However, what sets apart successful players is their ability to learn from those mistakes and improve. After each game, take the time to analyze your gameplay. Identify areas where you could have made better decisions or executed your moves more effectively. Utilize replay systems or record your games to review and learn from your successes and failures.
Stay Positive and Adapt
League of Legends can be an intense and sometimes frustrating game. It's important to maintain a positive mindset even during challenging times. Avoid blaming others for mistakes and focus on your own gameplay. Adaptability is key, as each game requires different strategies and approaches. Be open to trying new things and adjusting your gameplay based on the situation.
Consistency and Practice
Achieving mastery in any field requires consistent practice, and League of Legends is no exception. Dedicate regular time to playing the game and honing your skills. Practice last-hitting, positioning, and decision-making to improve your overall gameplay.
Additionally, watch high-level gameplay streams or content creators to gain insights and learn new techniques.
Speed up your progress with GameBoost.com!
Looking for a reliable, convenient, and effective way to achieve Master in League of Legends? Look no further than GameBoost.com. With a wide range of boosting services, affordable accounts, and expert coaching, GameBoost.com is here to help you climb the ranks and reach your goals. With secure and instant payments, full privacy, and 24/7 customer support, GameBoost.com is your trusted partner on your path to becoming a Master in League of Legends. Join thousands of satisfied gamers and start your journey to mastery today at GameBoost.com.
In conclusion, becoming a Master in League of Legends requires a combination of skill, knowledge, and dedication. Master your chosen champion, stay updated with the meta, communicate effectively, and focus on objectives. Learn from your mistakes, stay positive, and consistently practice to refine your skills. By following these tips and techniques, you'll be on your way to reaching the top ranks in League of Legends. 
Related article: How to Smurf - Secrets of Elo Boosters