Dear valued customers of GameBoost,
We hope you are enjoying our March Mania campaign so far, including the weekly giveaways we have been conducting throughout the month. The time has come to announce the winner of the first weekly giveaway!
We are excited to announce the winner of our first weekly giveaway for March Mania! We randomly selected one winning invoice ID out of every invoice that came in during the first week of March, and we are thrilled to announce that the winning invoice ID of the 50€ voucher for our services is:


#80942
Congratulations to the lucky winner for winning this amazing prize. We want to thank everyone who participated in the first week's giveaway and made it a success. For those of you who didn't win this time, don't worry - there are more opportunities to win exciting prizes throughout the month.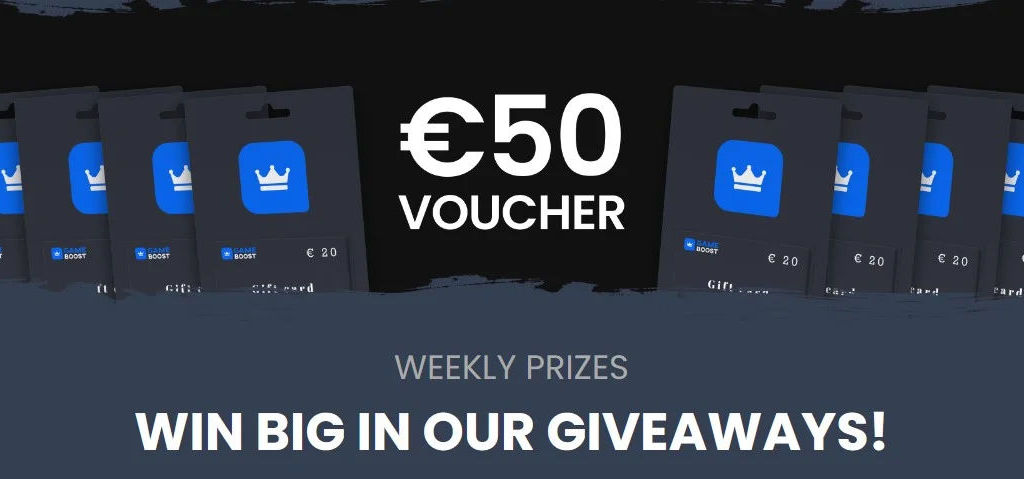 The winner will be contacted via email with instructions on how to claim their reward, so make sure to check your inbox. We hope that this prize will enhance your gaming experience with GameBoost and we look forward to continuing to provide you with the best possible service.
March End-of-Month Giveaway: Amazing Prizes Up for Grabs!
We are excited to announce that there is even more to look forward to as we approach the end of the month.
At the end of March, we will be holding one big giveaway where you have the chance to win amazing prizes just by making a purchase of any amount during the month. That's right, simply placing an order with us automatically enters you into the giveaway, and the more orders you make, the more chances you have to win.
We understand that not everyone can be the winner of the weekly giveaways, but don't be disheartened! The big giveaway at the end of the month presents a great opportunity for everyone to win amazing prizes. And this time, we have outdone ourselves by offering some truly incredible prizes.
The first place prize is a gaming PC worth 3,000 EUR, along with a GameBoost hoodie. Imagine waking up to a brand new gaming PC on your doorstep - it could be yours!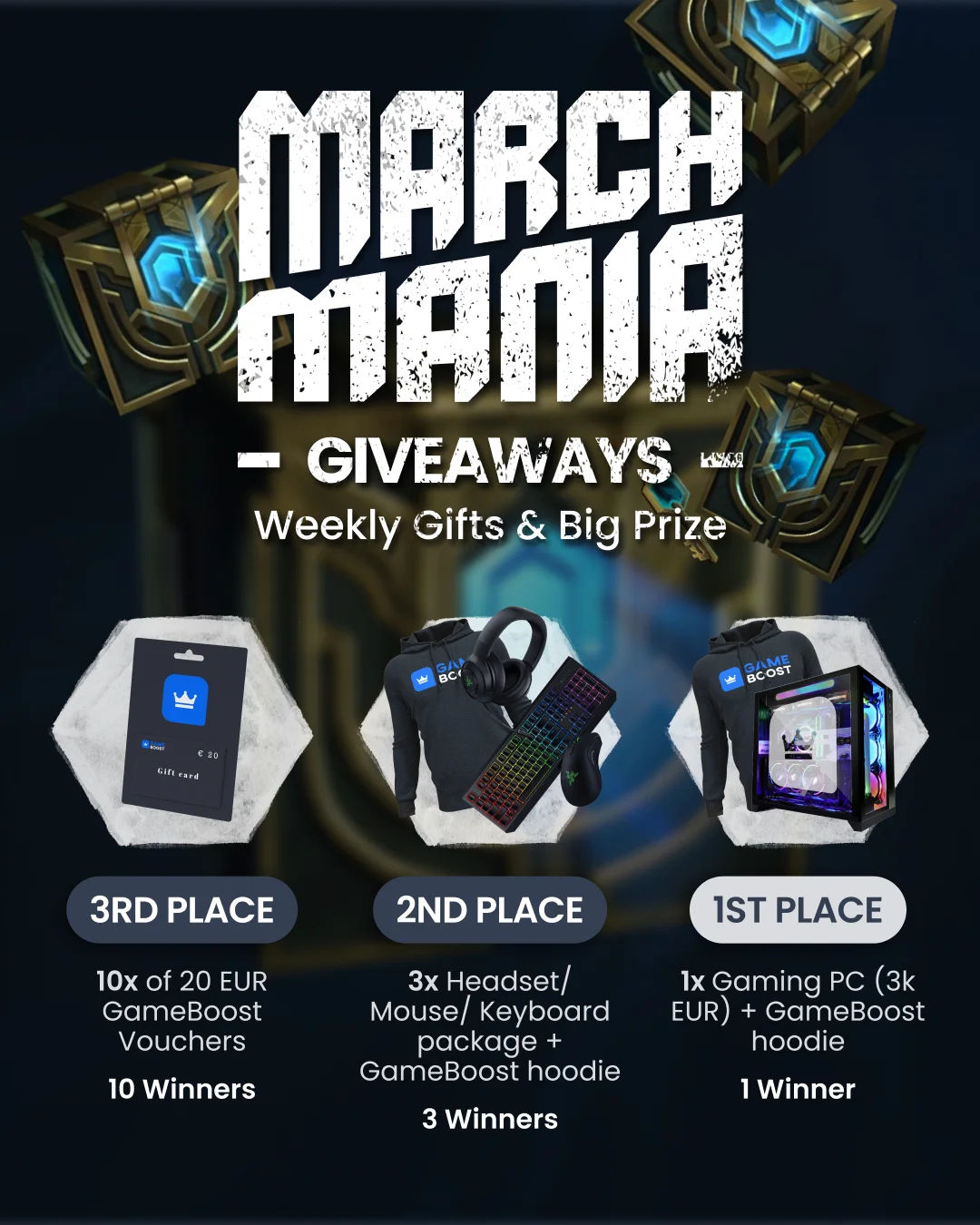 In addition to the grand prize, we are also offering three headset/mouse/keyboard packages with a GameBoost hoodie for three lucky winners, as well as 10 GameBoost vouchers worth 20 EUR each for 10 more winners. With a total of 14 prizes up for grabs, your chances of winning have never been better.
We want to thank all of our customers for their continued support and loyalty, and we hope that this giveaway will be a way for us to give back to the community that makes GameBoost possible. We are committed to providing you with the best possible service and will continue to work hard to meet your gaming needs.
So what are you waiting for? Make a purchase with us this month and you could be one of the lucky winners of our big giveaway at the end of March. Good luck to all, and we look forward to announcing the winners soon!
Best regards,
The GameBoost team