Devastating Earthquake strikes Turkey and Syria
The world has been shocked by the catastrophic earthquake that struck Turkey and Syria on Monday, leaving behind a trail of destruction and loss of life. According to the latest reports, over 4,300 people have died, with over 2,921 fatalities reported in Turkey and 1,451 in Syria. The 7.8 magnitude quake was one of the strongest earthquakes to hit the region in a century, causing widespread damage and sending tremors as far as Lebanon and Israel. The earthquake's epicenter was located 14.2 miles east of Nurdagi, in Turkey's Gaziantep province, at a depth of 14.9 miles. The initial quake was followed by a series of aftershocks, the largest of which measured 7.5 in magnitude and struck nine hours later. The affected areas have seen a massive effort to find and rescue trapped survivors, with countries sending in rescue workers to help. However, the rescue mission is being hindered by the cold and wet weather that is moving through the region.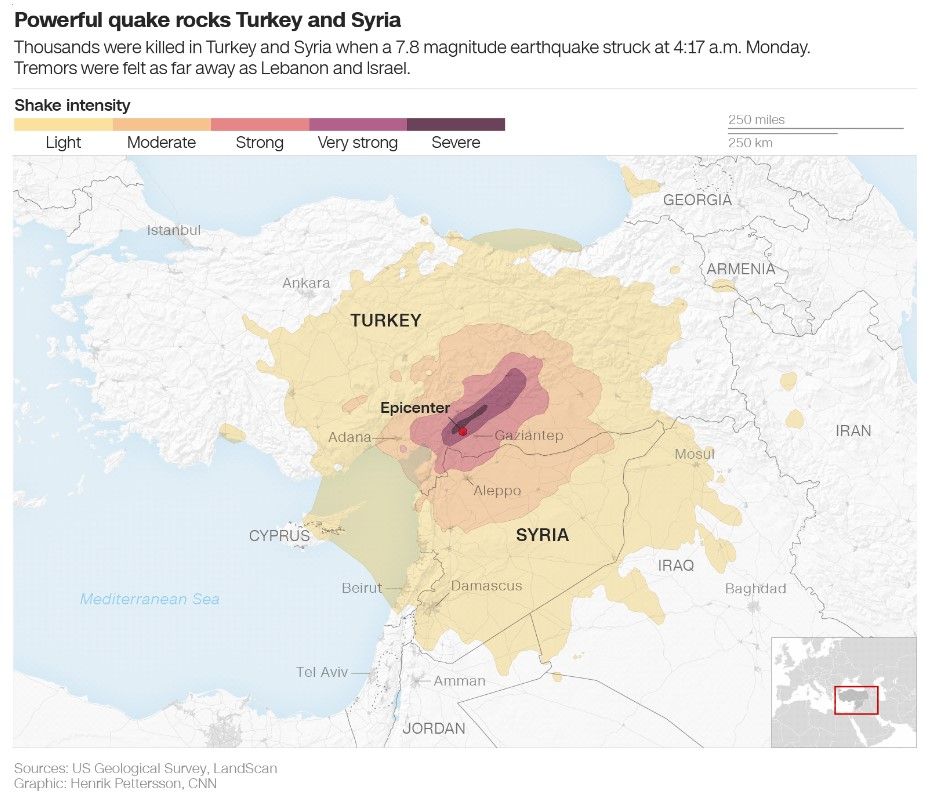 Our thoughts and condolences
At GameBoost, we are deeply saddened by the devastating earthquake that has struck Turkey and Syria, resulting in the loss of countless lives and injuring many more. Our thoughts and condolences are with the victims and their families during this difficult time.
Helping the victims and standing in solidarity
As a responsible member of the community, we would like to extend our support to those affected by the disaster. Our company is dedicated to helping the victims in any way we can, whether it be through providing financial support or other necessary resources. We will do everything in our power to assist those in need and stand in solidarity with the affected communities during this trying time.
Reaching out to our community for support
We are proud to have a strong community of Turkish boosters and coaches, and we are here to support them during this difficult time. If you would like to help in any way as well, please do not hesitate to reach out to us at [email protected]. We appreciate your support and look forward to doing our part in the rebuilding effort.