Dear GameBoost community,
We are thrilled to introduce our exceptional League of Legends coaching team at GameBoost. As part of our commitment to providing you with the best gaming services, we have handpicked a group of highly skilled and experienced coaches who will guide you on your journey to excellence in the Rift. Each coach brings a unique set of expertise and a proven track record to ensure you receive top-notch coaching tailored to your individual needs. Allow us to introduce our League of Legends coaching powerhouses:
Coach Firnen: Ex Pro Player & Head Coach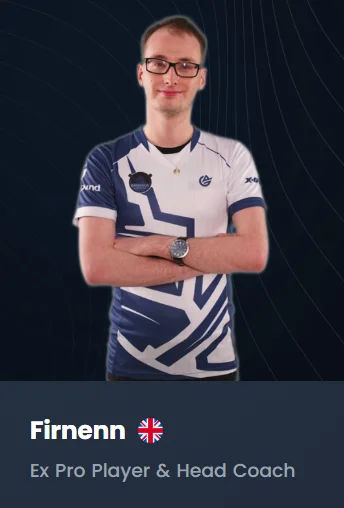 If you're looking for a coach with extensive tournament experience and a sterling reputation, look no further. Firnen, an ex pro player and head coach, comes highly recommended by our staff for his exceptional coaching skills. With tailored sessions and a focus on immediate results, Firnen will guide you through concepts, strategies, and critical thinking skills to help you achieve greatness. Whether your aim is to become a pro player, climb in Solo Q, or excel in team settings, Firnen has the expertise to support you every step of the way.
Specialties:
Macro, micro, and mental coaching
Coach Arthres: Expert Positional Coach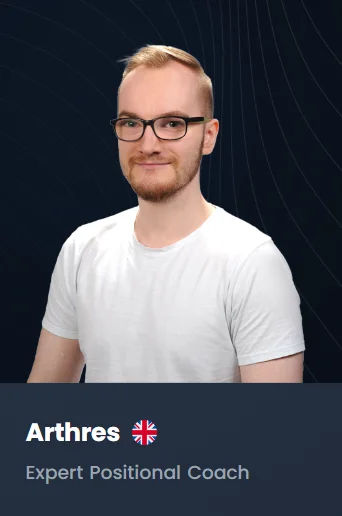 Artur, our expert positional coach, brings a wealth of experience and knowledge to his coaching sessions. As a professional positional coach for team Sinners competing in Hitpoint Masters, he is well-versed in individual player performance and strategy formulation. By sharing his personal experiences and breaking down your games, Artur will help you develop muscle memory, logical processes, and transferrable skills that extend beyond League of Legends. His focus on maximizing your potential and enhancing your understanding of the game makes him an excellent choice for players seeking improvement.
Specialties:
Micro, macro, and mental coaching
Coaching all roles to a high level
Coach ofgSaiph: C9 Analyst Coach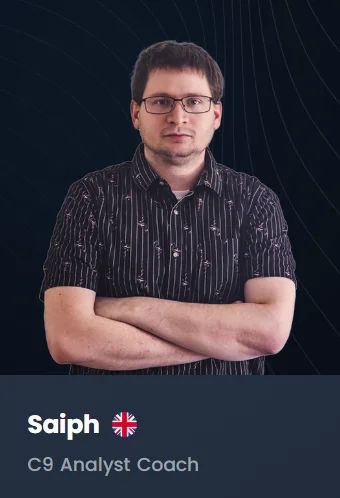 With a remarkable background as a challenger player, LCS coach/analyst, and four years of boosting experience, ofgSaiph is a force to be reckoned with. His thousands of coaching hours span across all levels of play, from the lowest to the professional ranks. Whether you're seeking team coaching or individual guidance, ofgSaiph has the expertise to cater to your needs. His micro-oriented approach and unparalleled game knowledge ensure a comprehensive coaching experience that covers early, mid, and late-game strategies for any role and any rank.
Specialties:
Team coaching and individual coaching
Extreme micro or micro-oriented coaching
Early, mid, late-game strategies for any role and rank
Coach kaSing: Ex Professional Player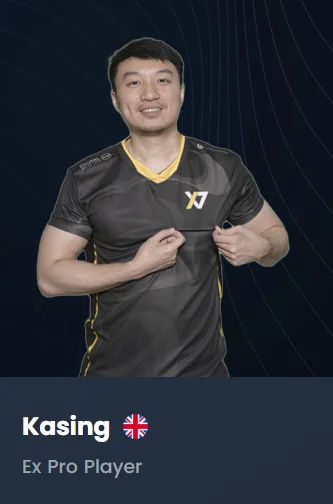 We are proud to have Raymond "kaSing" Tsang, a professional player with an impressive track record. With over 10 years of competitive play experience, kaSing brings unparalleled expertise and a deep understanding of the game's intricacies.
Having played multiple titles before finding his passion for League of Legends, kaSing's dedication and commitment to the game are truly remarkable. He has proven himself as a top-tier support player, specializing in the bot lane and support roles. His extensive knowledge and skills in these positions make him the perfect fit for players looking to elevate their gameplay to the next level.
Throughout his career, kaSing has achieved remarkable accomplishments. Notably, he was part of the H2k-Gaming roster that secured a third-place finish in the 2015 Spring Split, as well as securing a spot in the 2015 World Championship as Europe's #2 seed. In recognition of his exceptional performances, kaSing has been honored with the prestigious accolades of being part of the EU 1st All Pro Team in Spring 2016 and the EU 2nd All Pro Team in Spring 2018.
At GameBoost, we believe that having kaSing as part of our coaching team is a significant asset. His deep understanding of the game, strategic prowess, and ability to analyze gameplay will be invaluable in guiding you towards unlocking your full potential in the Rift. Whether you aspire to climb the ranks, improve your mechanics, or refine your strategic approach, kaSing is dedicated to helping you achieve success in a winning and effective manner.
Conclusion
GameBoost is proud to present our outstanding League of Legends coaching team, comprising Firnen, Arthres, ofgSaiph, and Kasing. Each coach brings unique qualifications, proven results, and a passion for helping players like you unlock their full potential in the Rift. Whether you're aiming to climb the ranks, enhance your gameplay mechanics, or refine your strategic approach, our elite coaches have the expertise and experience to guide you every step of the way.