Welcome to GameBoost, the gaming services marketplace that connects you with high skilled, professional, and experienced gamers to help you reach your desired goals. At GameBoost, we're dedicated to providing the best gaming services and experiences to our customers. Whether you're a League of Legends, Valorant, World of Warcraft, TFT, Overwatch 2, or Wild Rift player, we have the services you need to enhance your gaming experience.
Our services include rank boosting, coaching, and duo play boosting, all provided by our team of expert gamers. We understand the importance of achieving your desired goals in gaming, and that's why we offer customized services to help you get there.
But we're not just about boosting services. We also have a League of Legends account shop where you can buy and sell LoL accounts that are high quality and guaranteed to be safe and secure.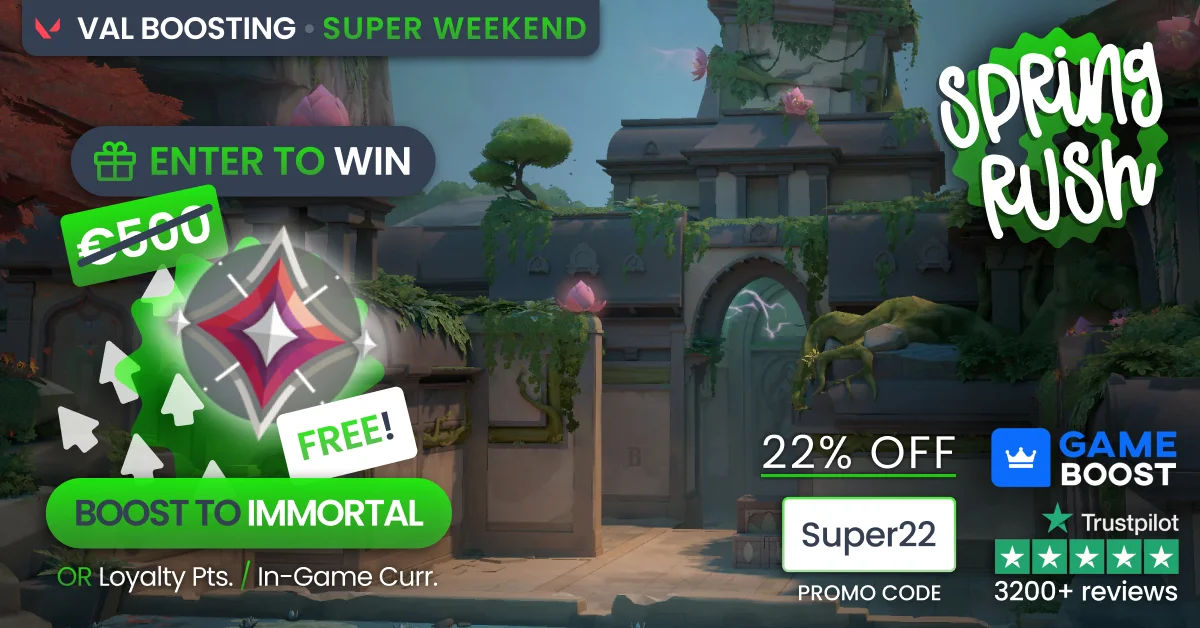 Spring Rush Campaing: SUPERWEEKEND sale
And now, we have some exciting news to share with you! As you may already know, we're currently running our "Spring Rush" campaign, where we're offering discounts of up to 30% on some of our most popular services. But that's not all! We're also giving away a massive prize worth up to 500€ to five lucky customers who have paid for our services during the month of April. Winners will be able to choose between a free boost to Master rank (or Immortal 1 if you're a Valorant player), equivalent value of loyalty points which can be used as a voucher for our services, or a 500€ gift card for in-game currencies.

But the fun doesn't stop there. We're also thrilled to announce our upcoming Superweekend sale, which will take place from April 28th to May 1st. During this time, you can enjoy a massive 22% discount on all our boosting services and our League of Legends smurf shop. Yes, you read that right - the discount will also be applicable to our smurf shop!
This is an incredible opportunity to take advantage of our top-notch boosting services and high-quality LoL accounts at unbeatable prices. Whether you're looking to boost your rank or acquire a new account, our team of expert gamers is here to help you achieve your gaming goals.


Affordable Services Without Compromising on Quality
At GameBoost, we're committed to providing our customers with the best gaming services and experiences. We believe that gaming should be accessible to everyone, and that's why we offer affordable services without compromising on quality.
So what are you waiting for? Head over to GameBoost and take advantage of our Spring Rush campaign and Superweekend sale. Use the discount code SUPER22 at checkout and let us help you achieve your gaming goals. Thank you for choosing GameBoost, and we can't wait to see you in-game!