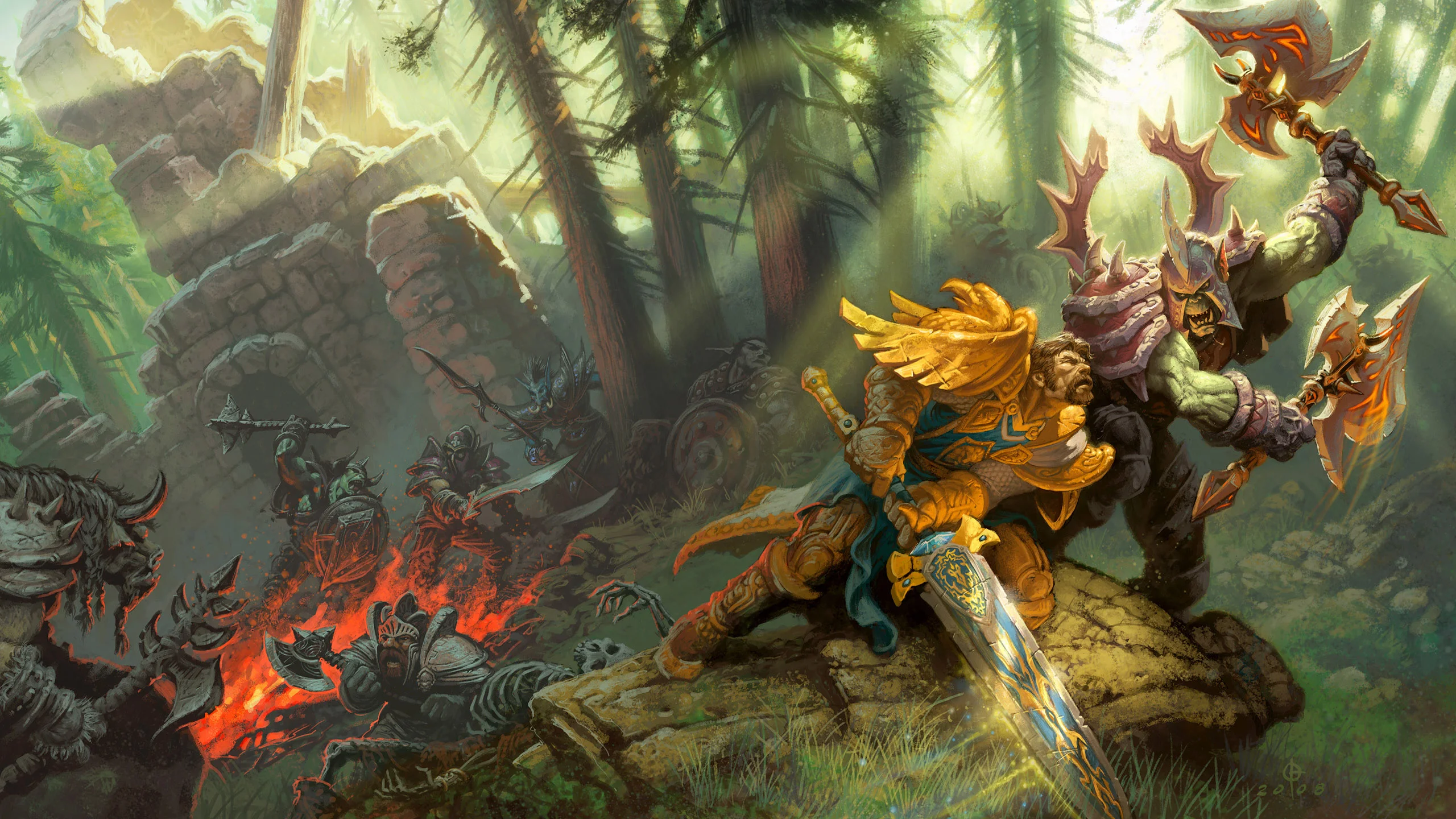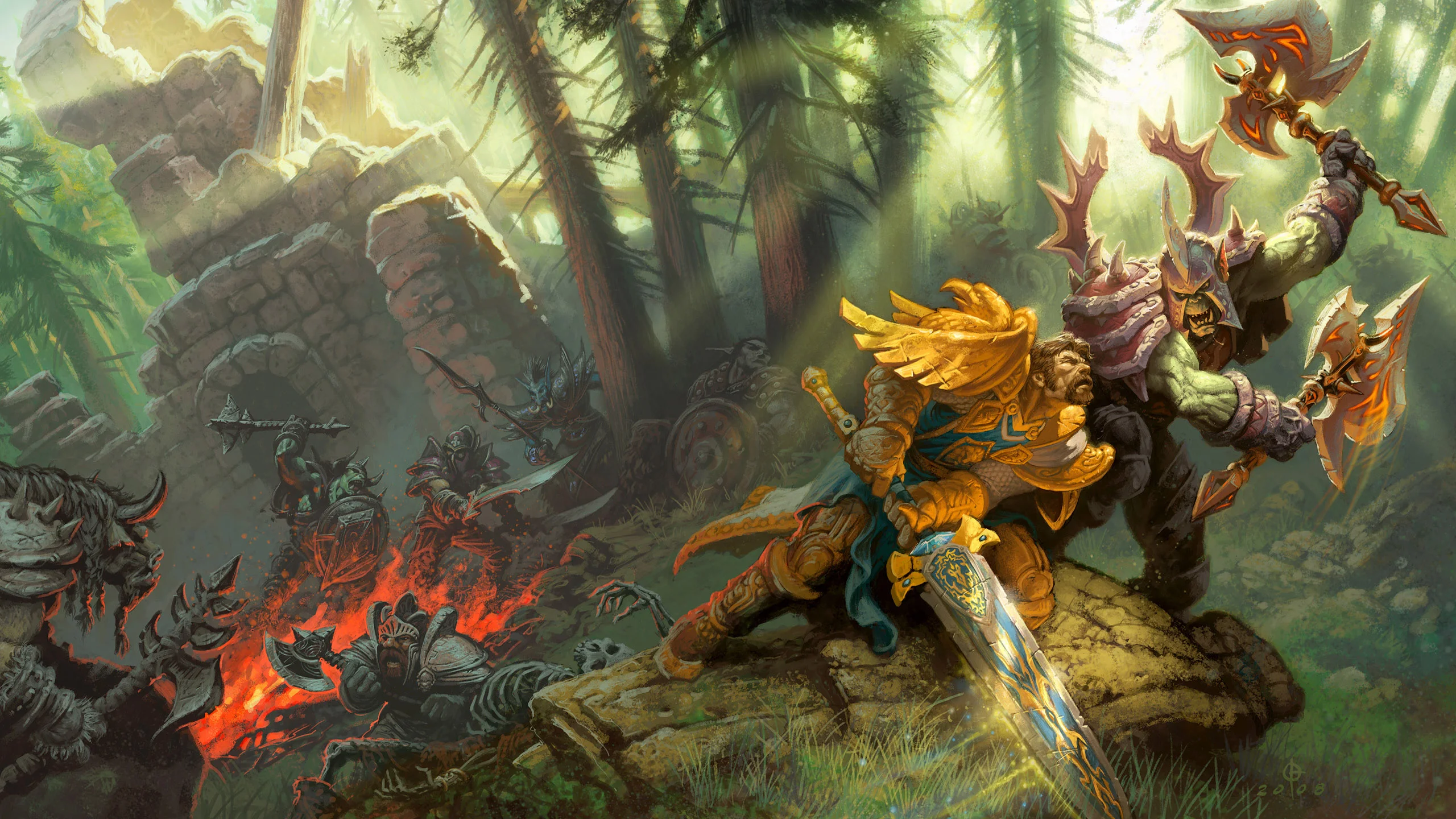 WoW PvP Boost & Carry
Buy WoW PvP Boosts & WoW PvP Carry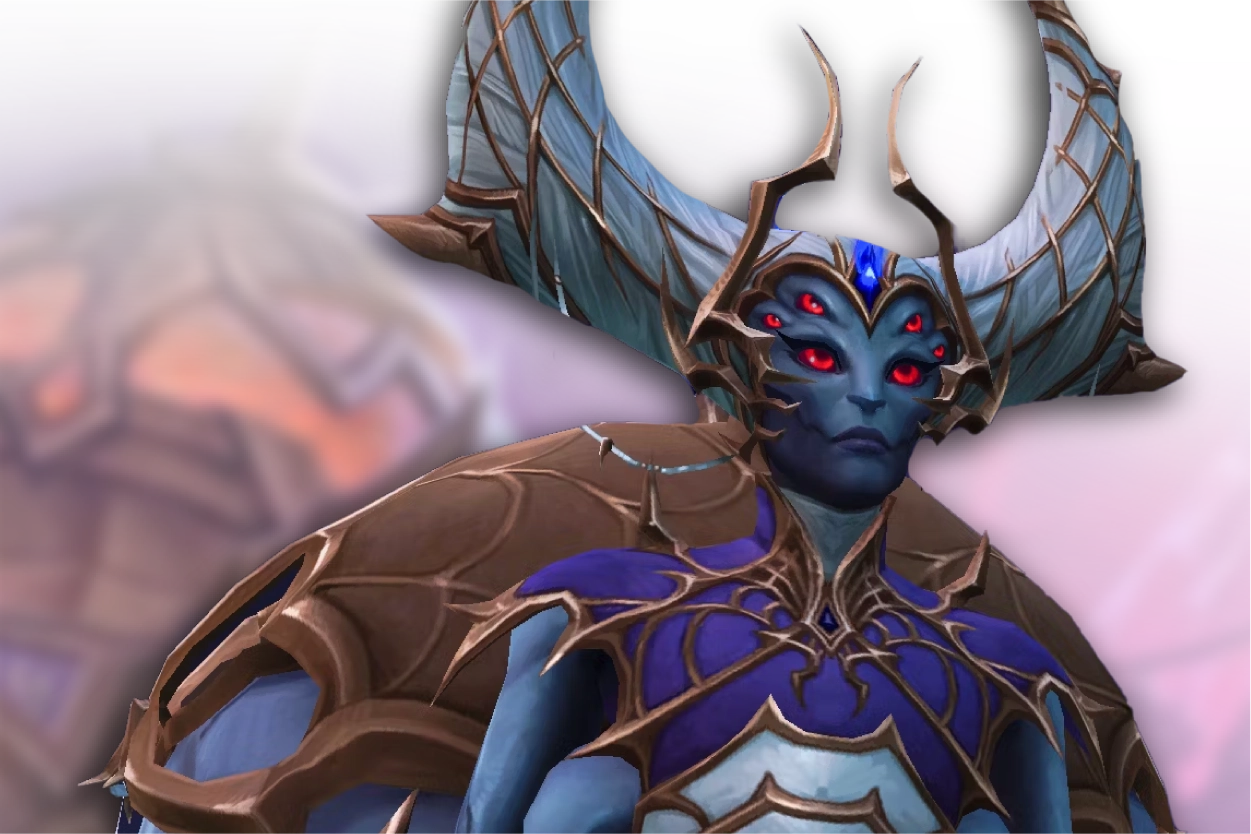 Buy WoW PvE and PvP Boosting & Carry services
The fastest & easiest way to get your desired gear, rating, titles & achievements
Choose between PvE and PvP services

Pick the Boost service that fits your goals

Make a secured payment & enjoy your Boost
Account Security During WoW Boosting
At GameBoost, we understand that Boosting is not supported by Blizzard's Terms of Service, but we assure you that we take every precaution to make your account safe - that's our number one priority!
We strongly recommend choosing our selfplay services, especially for high-end PvP rating, Mythic raids and high-end Mythic+ content, as these areas are closely monitored.
In case you decide to pick piloted (account sharing) service, we suggest changing your password once your Boost is completed. Also, remember not to discuss the Boosting process in the in-game chat.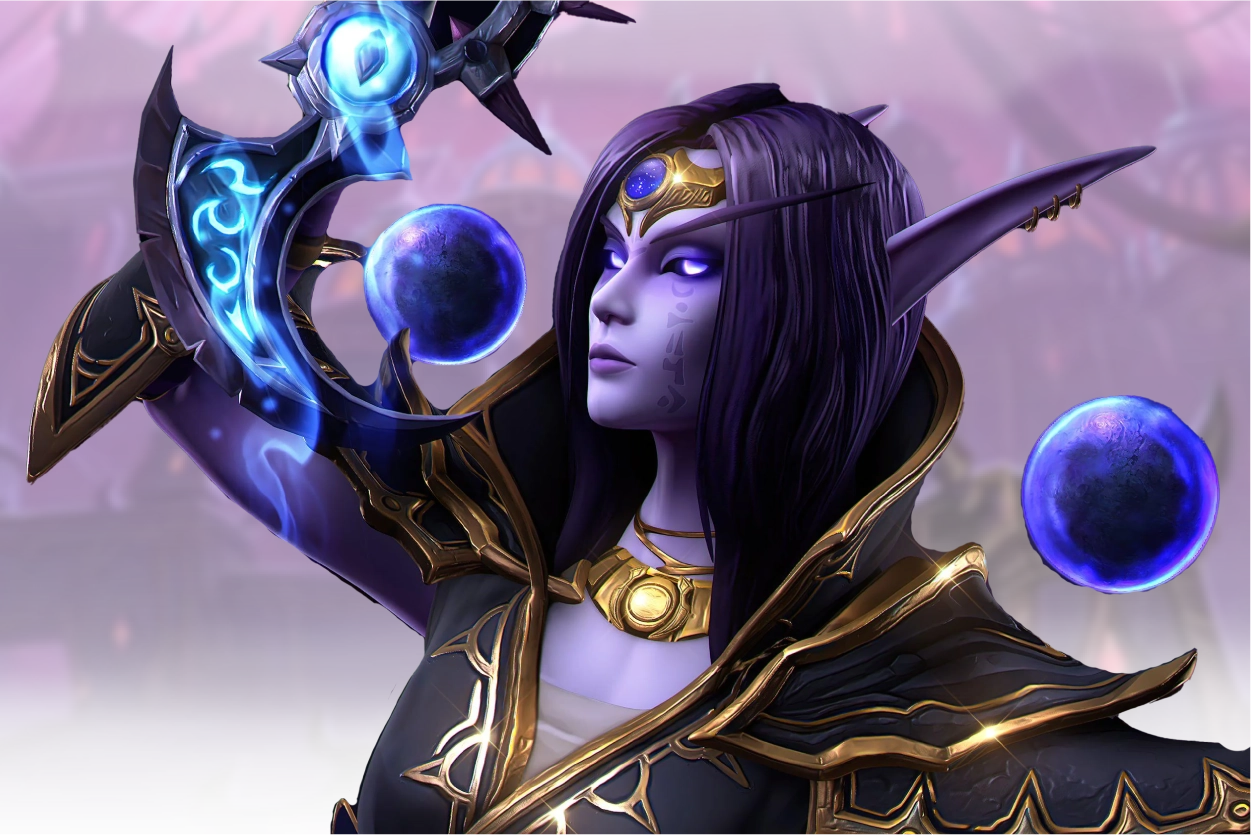 Frequently Asked Questions
World of Warcraft
World of Warcraft PvP Boosting
Many players view top-tier PvP rewards as out of reach, often not even attempting to pursue them. And in many cases, they're right; achieving these heights in WoW PvP can require a daunting investment of skill and time. But with our professional WoW PvP boosting services, these lofty goals are just a few clicks away. Say goodbye to the endless grind and let our experienced team guide you to victory, helping you unlock the full potential of your WoW experience.
What is WoW PvP Boost:
WoW PvP Boost is a tailored service designed to help players excel in the competitive PvP arenas of World of Warcraft. Whether you're looking to climb the ranks in arenas, dominate in Rated Battlegrounds, or secure prestigious titles and rewards, a WoW PvP Boost can provide the necessary edge. The process typically involves collaborating with experienced players who understand the intricacies and strategies of WoW PvP. With WoW PvP Boost, you not only save time but also gain the opportunity to learn from seasoned players, enhancing your own PvP skills. It's a secure, efficient, and effective way to elevate your World of Warcraft PvP experience, ensuring you achieve your gaming objectives with professional assistance.
Why people buy WoW PvP Boost
WoW PvP Boosting is particularly popular among players who enjoy the game's content but may lack either the time or expertise to compete effectively in high-level PvP battles. It offers them an opportunity to bypass the grueling and often repetitive grind, enabling them to experience end-game content and feel a sense of achievement which might otherwise remain elusive due to personal skill limits or other commitments. This is especially true for working adults or students who cannot devote long hours to gaming but still wish to experience WoW's full potential.
Learning experience is a significant draw for Wow PvP Boosting. By engaging with skilled boosters, players can observe and learn advanced strategies and tactics in real-time, which is an invaluable educational experience. This aspect of boosting is particularly appealing to players who are keen to improve their own PvP skills but find traditional learning methods less effective or too slow.
The social aspect of WoW also plays a considerable role in the popularity of PvP boosting. The game's community often values high-ranking achievements and being part of elite guilds or teams, which usually require maintaining certain standards in PvP. Boosting services help players meet these requirements, enhancing their reputation and standing within the game's social circles.
WoW PvP Boosting is not just about getting to a higher rank; it's about unlocking a realm of prestigious rewards, achievements, and social recognition within the game. It allows players to fully engage with and enjoy the rich, competitive landscape of World of Warcraft, irrespective of their personal limitations in skill or time.
WoW PvP Boost and Rewards for Dragonflight Season 3:
In WoW's Dragonflight Season 3, our WoW PvP Boosting services provide an opportunity to obtain a variety of exclusive rewards. This season is packed with unique prizes, ranging from mounts to special titles and cosmetic enhancements, all attainable through Rated Battlegrounds, Arenas, and Solo Shuffle. Here are the rewards you can earn with the help of our PvP Boosting services:
Gladiator Mount:
Earn the Verdant Gladiator's Slitherdrake, a prestigious mount, along with the Winding Slitherdrake: Embodiment of the Verdant Gladiator for Dragonriding Transformation.
Vicious Mounts:
Get the new Owlcats for Dragonflight Season 3, featuring faction-themed armor and decorations.
PvP Titles:
Combatant at 1000 Rating
Challenger at 1400 Rating
Rival at 1800 Rating
Duelist at 2100 Rating
The Elite Paladin at 2400 Rating (Class-specific, usable only during the season)
Gladiator after 50 wins at 2400 Rating
Legend for 100 Rated Solo Shuffle round wins
Verdant Gladiator for ending the season in the top 0.1% of the PvP ladder with at least 150 games played
Verdant Legend for finishing in the top 0.1% of the Solo Shuffle ladder with at least 50 games played
PvP Weapon Illusion:
Unlock the Shadow Flame illusion from Elite: Dragonflight Season 3.
PvP Pennant, Tabard, and Cloak:
Verdant Gladiator's Prestigious Cloak from Legend: Dragonflight Season 3
Verdant Gladiator's Tabard and Verdant Legend's Pennant from Elite: Dragonflight Season 3
Elite Transmog Set:
Earn parts of the Elite PvP tier set with special effects, unlocked at various rating levels:
Combatant I and II for Cloak, Legs, Bracers
Challenger I and II for Gloves, Boots, Chest, Belt
Rival I for Head, Shoulder, Helm
Duelist for Weapon Illusion
Elite for Verdant Gladiator's Tabard and Weapon Transmog
Additional Rewards:
Emerald Blossom Dreamstone and special cosmetic effects for achieving Elite: Dragonflight Season 3. This reward is account-wide but specific to the class you earn it on.
With our WoW PvP Boosting, you can efficiently progress and unlock these fantastic rewards, enhancing your gaming experience in Dragonflight Season 3. Whether you're after the prestigious mounts, the esteemed titles, or the exclusive cosmetic items, our boosting service is your ticket to achieving them all.
Why You Should Choose Our WoW PvP Boosting & Carry Service:
Elite PvP Boosters:
Our team consists of elite Rank 1 players who have achieved top rankings in WoW PvP. Their in-depth knowledge and experience ensure high-quality PvP Boosting, providing you with the best possible results.
Speed and Efficiency:
We prioritize quick and efficient PvP Boosting. Our team understands the value of your time and strives to achieve your desired PvP ranks and rewards in the shortest possible timeframe.
Customizable Boosting Options:
Whether you prefer self-played sessions or piloted boosting, we offer customizable options to suit your playstyle and comfort level. Our service is flexible to accommodate your specific needs and preferences.
Affordable and Competitive Pricing:
We offer high-quality WoW PvP Boosting services at competitive prices. Our aim is to provide you with the best value, making top-tier PvP Boosting accessible without breaking the bank.
24/7 Human Live Chat Customer Support:
Our Live Chat Customer Support Team is available around the clock to assist you with any queries or concerns, ensuring a smooth and hassle-free boosting experience.