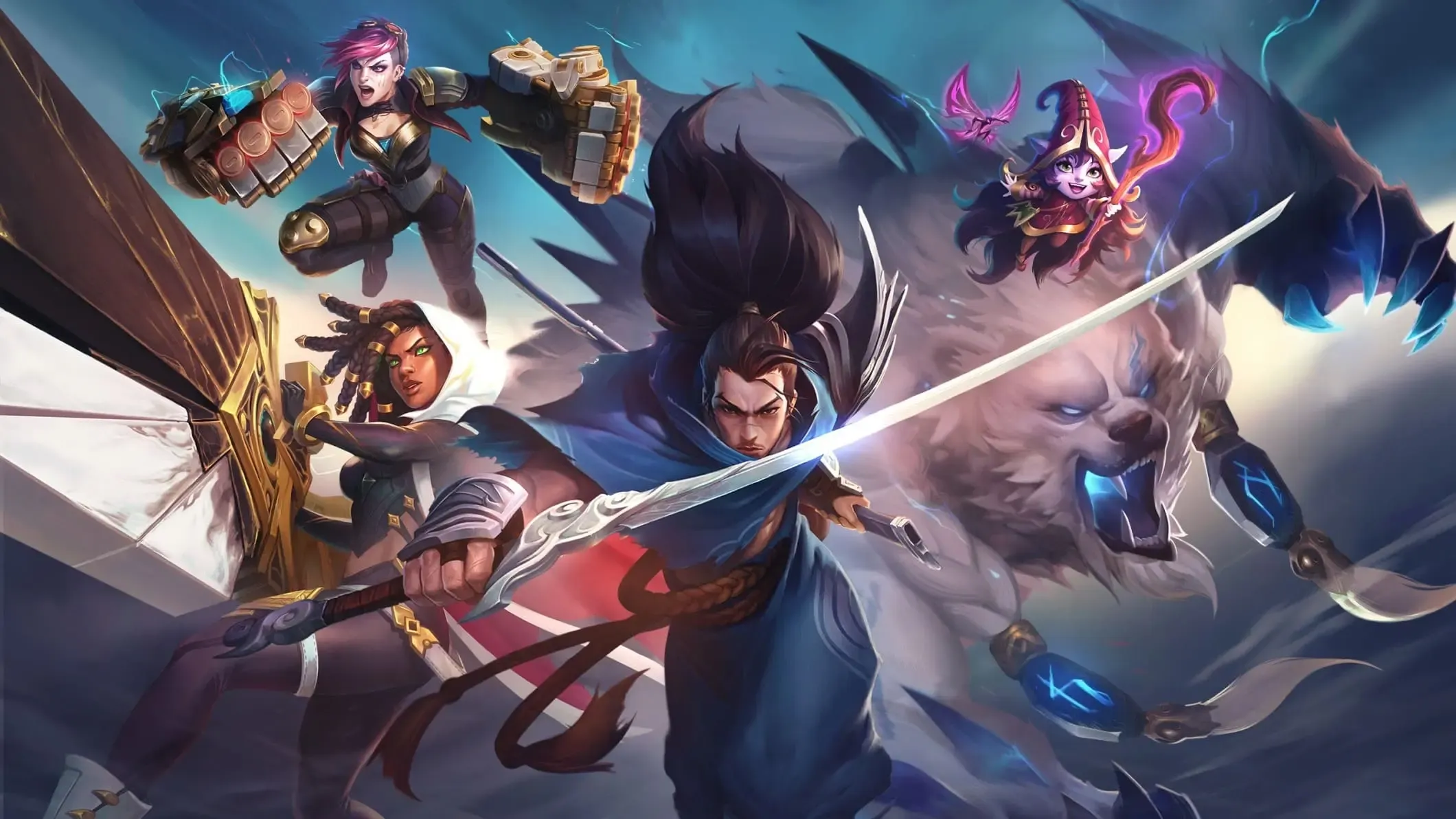 LoL Smurf Accounts
Buy the highest quality League of Legends Smurf Accounts
€4,99EUR
40K Blue Essence

Level ~30

Ranked Ready

14 Days Warranty (1 Replacement)
Starter
50K BE · Level 30-40
€7,99EUR
50K Blue Essence

Level ~30-40

Ranked Ready

14 Days Warranty (1 Replacement)
Prime
60K BE · Level 30-40
€9,99EUR
60K Blue Essence

Level ~30-40

Ranked Ready

14 Days Warranty (1 Replacement)
Supreme
100K BE · Level 40-70
€19,99EUR
100K Blue Essence

Level ~40-70

Ranked Ready

14 Days Warranty (1 Replacement)
Ultimate
150K BE · Level 60-70
€27,99EUR
150K Blue Essence

Level ~60-70

Ranked Ready

14 Days Warranty (1 Replacement)
€34,99EUR
200K Blue Essence

Level ~60-70

Ranked Ready

14 Days Warranty (1 Replacement)
Frequently Asked Questions
League of Legends
Enjoy a Fresh Start with a LoL Smurf Account
LoL Smurf Accounts are for everyone
LoL Smurf accounts can provide many advantages, regardless of whether you already have an account or your current account is low or high elo.
Save Your Time with LoL Smurf account
One benefit is that smurf accounts can save you time. To play ranked games in LoL, you must have a level 30 account. Getting to level 30 on a new account requires over 100+ games with bots or other low-level players. However, buying a fresh lol smurf account can save you the headache and get you into ranked play right away.
League Smurf accounts are the way to test new champions
Sometimes it can take hundreds of games to earn enough blue essence, for purchasing new champions to get better at playing them. Fresh LoL smurf accounts can come with up to 200,000+ BE and give you an affordable way to try out new strategies.
Smurf accounts comes with fresh MMR
Another advantage of a lol smurf account is the opportunity to climb higher in the ladder. You no longer have to worry about dealing with low LP gains on your main account as starting a new account with a good win ratio can help you earn more LP per win.
LoL Smurf Accounts are the perfect way to test new things
Testing new tactics, builds on your main account may lead to demoting to lower rank. With a fresh smurf account you can explore new builds, test new strategies without sabotaging your main account elo.
How to buy LoL smurf account
After clicking the button below, you can easily choose the account that you prefer on our Smurf Accounts Shop If you have any questions, we are waiting for you on our 24/7 LiveChat
We Like To Keep It Fast And Easy
We take the complexity out of buying Boosting, Accounts and Coaching.
1. Select a Service
Pick your desired in-game service, and customize it.
2. Make a Secure Payment
We accept all major credit cards, PayPal, Paysafe Card, Apple Pay and more.
3. Enjoy Your Service
Rank up, get your account or schedule your coaching session.
More Than 97,000+ Gamers Trust Us
Excellent
5.0

out of 5.0

Based on 5,074+ reviews